It's been a very long time since I've posted with any regularity—or at all, really. So long, in fact, that the graphs below show smartphone operating system market share then vs. now: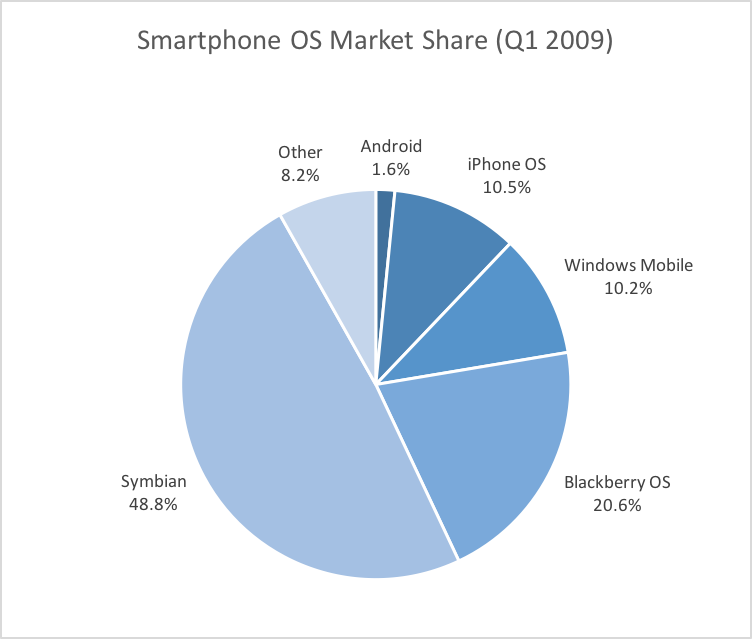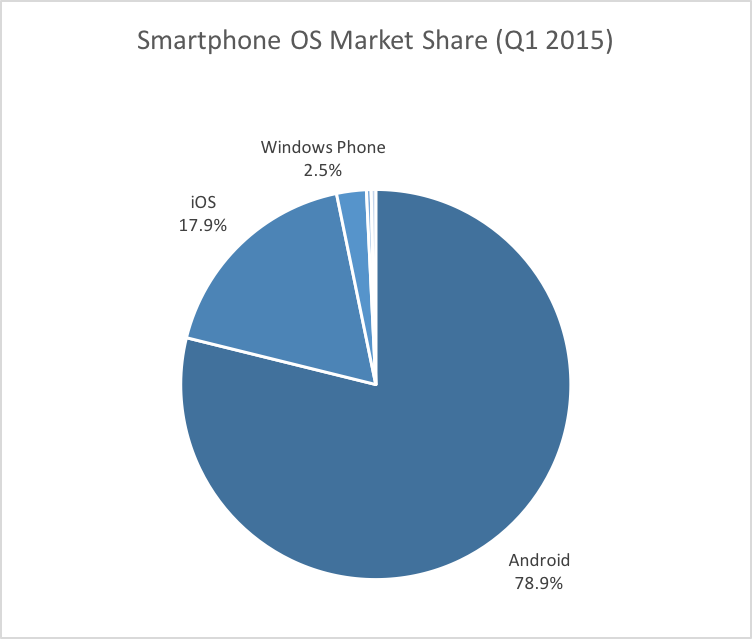 (Source: Gartner via Wikipedia)
Symbian and Blackberry were still the dominant mobile platforms, iOS wasn't yet called iOS (the iPad wouldn't be launched for another year), and Android was just beginning to gain traction. So, yeah, it's been a long time.
That's not to say I've been idle—I simply stopped blogging with any regularly, then stopped blogging altogether. I have no excuses other than these: First, there was the quiet period following the Sun Oracle acquisition. Then, once the acquisition closed and I got laid off (which, being in the newly formed cloud group at a time when Larry Ellison didn't have much use for the cloud, was more or less a foregone conclusion), I took a year off to recharge my batteries. Then, by the time I was back to work, blogging (or at least thinking about blogging and not doing it) was no longer part of my daily routine.
So what have I been up to these past few years?
In February 2011, I joined a startup in Indianapolis called ExactTarget. ExactTarget, best known for email marketing, was in the process of expanding to other digital channels like mobile and social. Importantly, it was also wanting to build a platform for digital marketing akin to what Salesforce had built for sales force automation. I was brought in to lead the platform buildout.
We launched that platform in October 2012 and added a marketplace for third-party marketing apps in July 2013. Along the way, we went public (March 2012), were acquired by Salesforce (July 2013), and became the Salesforce Marketing Cloud. It's been a busy few years.
In any event, after a long blogging hiatus, I'm back at it. I, of course, have plenty of thoughts to share about the state of the world, where I think it's going, as well as what I'm up to and what I'll be up to next, and I can't wait to share them with all of you.
Later,
-ian